Audi S5 Sportback Maintenance Detail
Thanks very much for checking in for today's edition.
TheMattFinish is a member of the Professional Valeters and Detailers Association, a body that has been set up to provide members of the public a safe way of finding an insured, capable and experienced individual able to carry out the service required.
After being detailed when Brand New it was agreed with the client that the car would be signed up to a monthly maintenance program.
Upon arrival, the car was dirty from its usual journies which included Wales and Dorset.
Once the wheels, arches and engine bay were cleaned it was snow foam time to loosen the dirt and grime that the pre-wash hadn't softened.
After a thorough jet was off the car was washed using the 2 bucket method. Wash media was Labocosmetica Purifica and Dooka Wash pad, before a final rinse down and open hose rinse.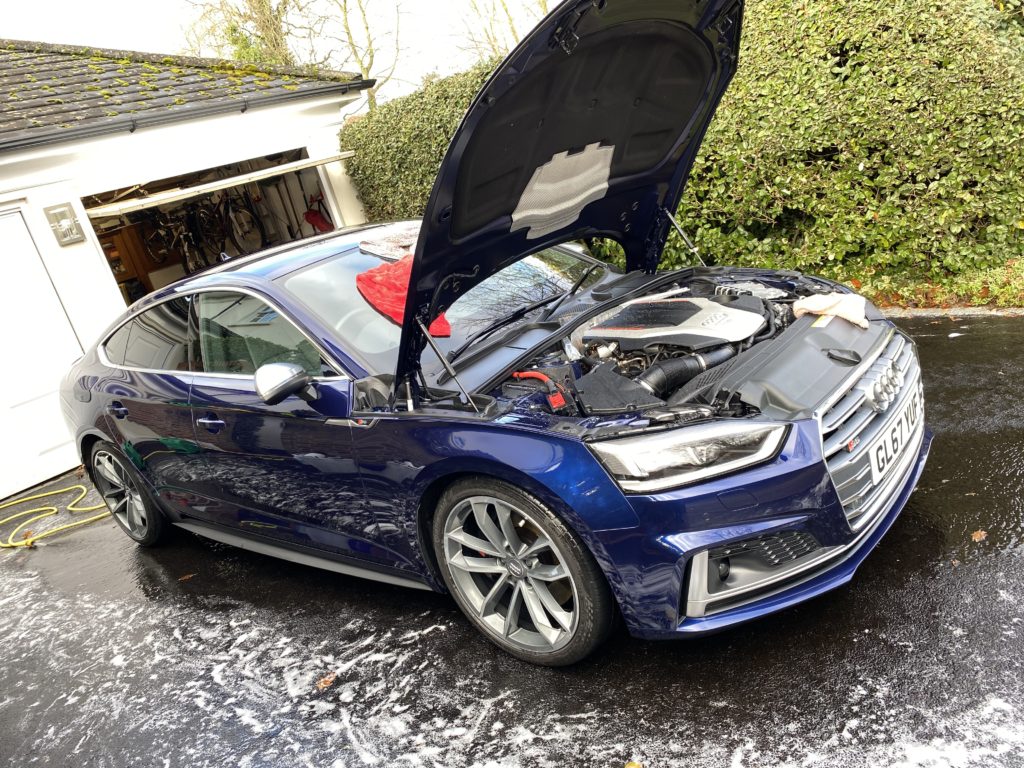 The Audi S5 was dried down using a mich Klin Duo drying towels and Rag company towels.
The interior was hoovered out with all leather areas cleaned and treated.
The exterior paintwork was then wiped down with Labocosmetica Perfecta with the tyres dressed with Hydra
Get in touch to book a maintenance detail