New Car Detail
At The Matt Finish, I understand that a newly acquired vehicle can be one of the most costly experience apart from buying houses or weddings.
At the end of the purchase, the majority of dealerships will try to upsell a protection package from many different companies such as Guard X, Superguard, Lifeshine, Williams, Gen3, etc typically costing in the region of £400-£1000. Unfortunately, these are often very costly and do not offer the amount of protection or durability that is claimed.
You would expect your new car to arrive in near perfect condition and we often hear "I can't believe my new car will need polishing?!" It sadly is uncommon for a car to arrive that doesn't require some detailed attention.
From our experience, the car arrives below the standards expected from a new car. Your car arrives at the dealership or PDI center after possibly being on one or all of the transport methods, train, boat, transporter. With this, the car is covered in quite a lot of industrial fallout such as ferrous metals, sea salt, and general grime picked up from transportation. On top of these fine scratches, factory induced defects such as sanding marks, etc, light to heavy marring, water staining, bird lime etching, the list could go on.
At The Matt Finish, I take away this part of the stressful process. I offer comprehensive packages which will give your car the best start in life.  A fully protected vehicle will keep the car cleaner for longer and make it easier to clean for months and years to come.
We would recommend that you discuss and inform your dealership that you are having the car detailed and ask the dealership not to wash the car, or even if they wish to leave all of the protective films on the car to help preserve the finish underneath and therefore not adding to any defects that maybe there from factory or transport.
As with any of the detail packages on offer, the car arrives and goes through a thorough wash and decontamination process. As mentioned above even though your vehicle maybe new, it is essential to bring the car up sterile clean before any further work can continue.
Part of the decontamination process is to use chemicals to remove materials such as fallout or tar from the car before being physically washed via a two bucket method and clayed to remove bonded contamination to the car.
The car is given a light single machine polish which is part of the package to remove any small defects. The panels are wiped down with Panel wipe products to remove any oils and greases ahead to ensure true adhesion for the protection being applied.
It is standard for all vehicles to leave wearing a form of a ceramic coating as part of the "New Car Detail" to give the best start to life.
The wheels are removed so that the front and rears can be protected and allows easy access to the brake calipers and suspension components which all receive a ceramic coating.
With that the exterior glass is sealed with a water-repellant coating, the interior is fully treated with leather seats treated with products to protect from dye and dirt transfer and fabric elements all treated with water repellant products.
With all of this the best start to life for your new acquisition.
Due to the nature of this process, this package must be completed indoors. This can be provided at TheMattFinish HQ in Sittingbourne or at a client choosing with adequate space and amenities if not available to be carried out at the dealership.
Due to the process involved, it is necessary to book in advance and a non-refundable deposit may be required.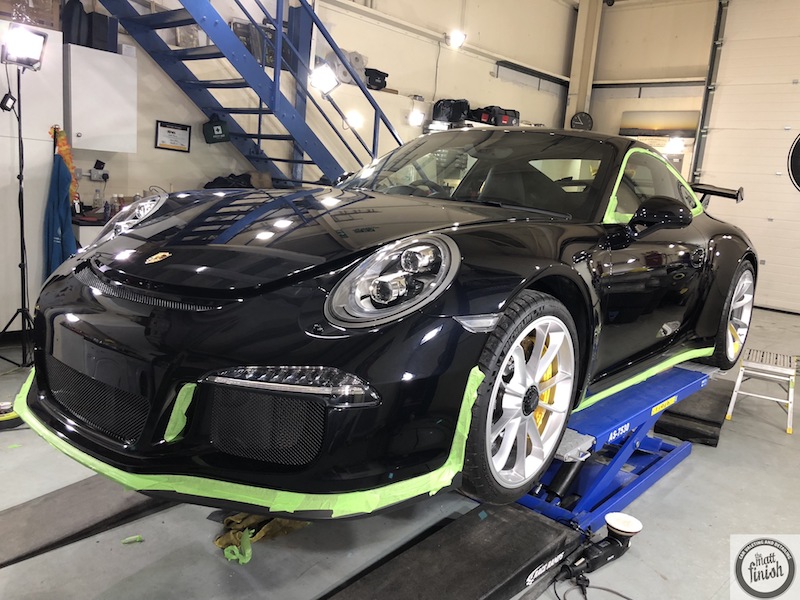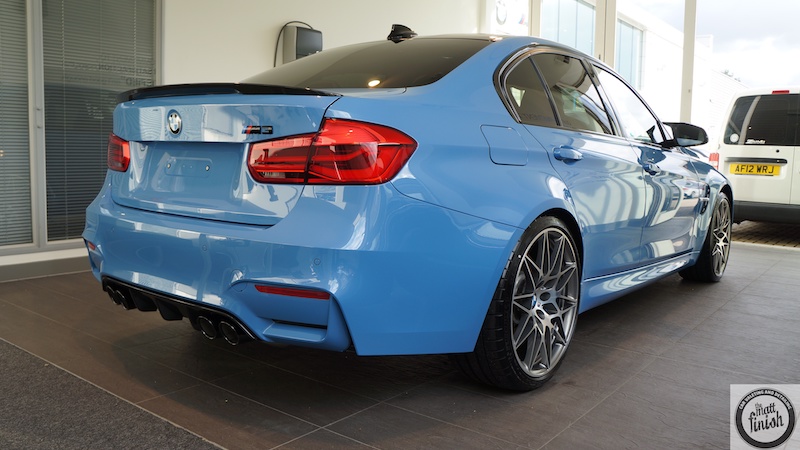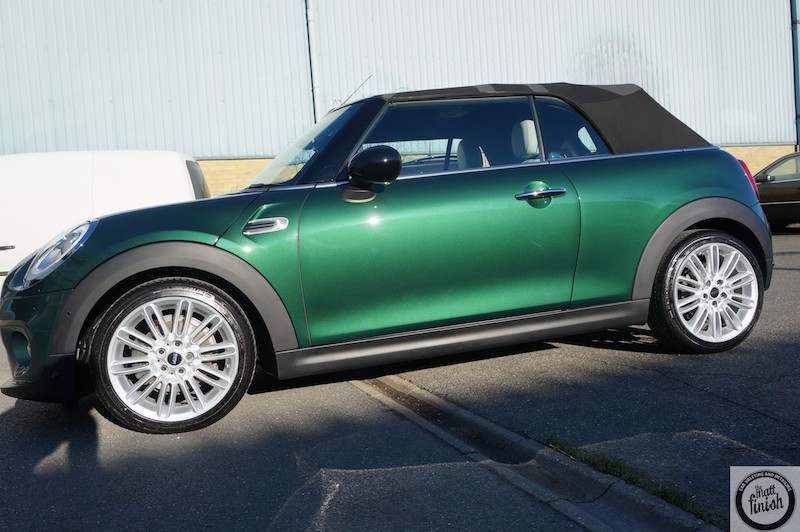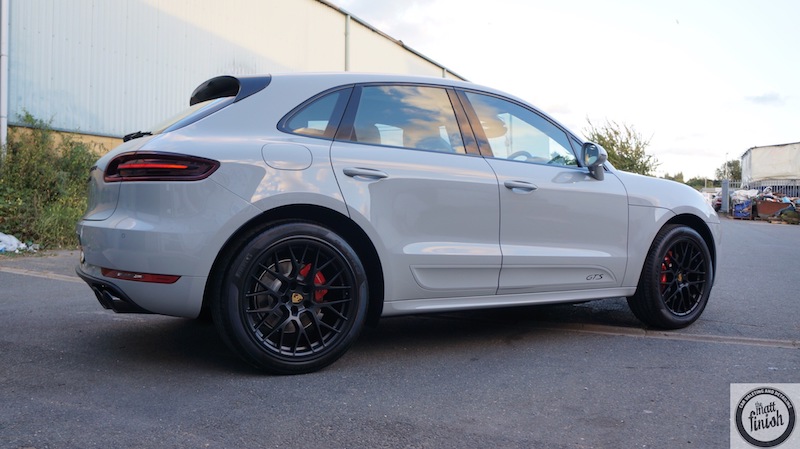 Here is an explanation of what goes into getting your car ready;
-Safe deep wash using two bucket method
-Paintwork decontamination with the use of iron fallout/tar remover and then clayed
-Engine bay cleaned and dressed
-Wheels removed to deep clean arches and wheels
-IPA/Panel wipe down
-Single-stage machine polish to lift the colour and the gloss of the car removing minor defects (Please note this is not a correction detail)
-IPA/Panel wipe down
-Interior is cleaned, leather areas treated to Dr Leather Dye Block and non-leather areas with Gtechniq I1
-Alloys removed and protected with two layers high temperate wax
-Calipers ceramic coated
-Single-layer of wax applied to the paintwork and any other exterior surfaces
Ceramic Upgrades;
Labocosmetica Dual-layered system STC + HPC £295
Labocosmetica Dual-layered system Blindo + HPC £425
Titan Ceramic Coating Dual Layer Titan + Zeus £395
Titan Ceramic Coating Dual Layer Vulcan £495